vocals, fiddle, viola, diatonic accordion
Gudrun was brought up in a dynasty of fiddlers with Irish, German and French folk music and started to play traditional music on the fiddle at the age of six. Singing is something that Gudrun has been doing all her life. Apparently she sang along to Irish Rebel songs before she could speak the language. Gudrun is one of Germany's most sought-after and well-respected trad musicians. She won numerous awards with her music and recordings (German Folk Award, German Critics Award), guested on many genre crossing albums (El Houssaine Kili, Söhne Mannheims, Le Concert Spirituel), performed as a soloist with a big orchestra (Staatsphilharmonie Rheinland-Pfalz) and worked as producer and co-producer in the studio. Her original songs and tunes are an integral part of Cara and some have been covered and recorded by folk bands in the USA and UK. In 2016 she was asked to guest with world-renowned Irish band, Téada, filling in for Sligo fiddle master Oisín MacDiarmada.
fiddle, viola, harmony vocals
Barbara hails from Bavaria and grew up in a family in which traditional music was an integral part of everyday life. At the tender age of 9 she performed in public as the youngest member of the family band, featuring her parents and both siblings.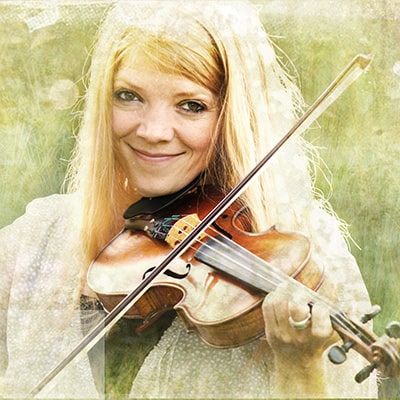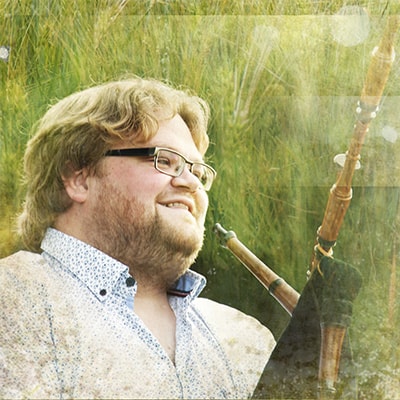 flute, shepherd's pipes, harmony vocals
Steffen was also encouraged to play by his musical parents; as a teenager, he encountered the sound of bagpipes and fell under their spell. Through playing Irish music, he finally discovered the wooden flute, which he not only masterly plays but also builds professionally in his own workshop.
guitar, 12-string guitar, harmony vocals
Jürgen studied guitar at the MGI in Munich. During that time he also became engaged with traditional and medieval music. In 1993 he founded the artes recording studio which specializes in acoustic and traditional music. Being involved in radio plays, theatre plays and TV productions as a guitarist, composer and arranger, he has published over 80 albums with his own music. He was repeatedly rewarded with the renowned German Critics Award. As a producer and studio sound engineer he has earned himself the greatest respect in the German trad music scene. Alongside Gudrun he is also a full-time member of internationally successful quartet "Litha" with Scottish musicians Claire Mann and Aaron Jones, touring all over Europe and the United States of America since 2008. In 2016 Walther & Treyz began to work with the project "Fiddles & Feet" alongside famous Sligo fiddler, Oisín MacDiarmada and dancer and pianist Samantha Harvey (USA). In 2018 Juergen released a guitar book and tutorial CD, teaching flatpicking arrangements for long-lost German traditional instrumental pieces, published by the renowned guitar label "Acoustic Music".